I had previously talked about the company HomeBiogas and their invention which allows you to deposit food inside of it which will be broken down by bacteria into a gas that can be used in your home. They have improved the design of HomeBiogas and now have the HomeBiogas 2.0 model. Currently, they are running an Indiegogo which has generated $514,408 (654% of their goal) and have finished a Kickstarter at $490,319 (654% of their goal, again). The demand for HomeBiogas is clearly high since, if you scroll through their updates, you can see the speed at which they acquired their funds. On Kickstarter it took 1 day to reach their goal and 5 to reach $270,000. However, this campaign was a bit different from the previous.
First of all, the cost has dipped down to a more affordable amount. It easily climbed over $1,000 for the previous model however the 2.0 version had a cost of $460 on Kickstarter and $520 on Indiegogo. If you have to pay gas bills than you'd probably enjoy some bacteria making it for you rather than being charged extraordinary amounts, especially in the winter. One of their new perks included a donation tier to go towards donating a HomeBiogas 2.0 to either Puerto Rico or Kenya. You can see some of their videos on the topic below.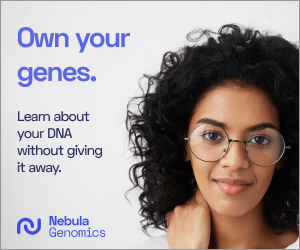 Here are two stovetops powered by HomeBiogas from Rwanda.
They also wanted to help Puerto Rico out.

The information is the same on both campaign pages but, as I've mentioned, the perks differ slightly. If you're concerned about the spare food issue when it comes to donating to poorer countries, just remember, there is always spare scraps you can use from vegetables, fruits and meats. Not everything is edible but it is all compostable. In addition, I prefer cutting off coal-fueled power plants from producing our gas to reduce costs as well as generate gas and compost from a renewable source which you're buying and just throwing away.
https://www.indiegogo.com/projects/homebiogas-2-0-transform-food-waste-into-energy-recycling#/
https://www.kickstarter.com/projects/1846577405/homebiogas-20-transforms-your-food-waste-into-clea/
This is the most recent fundraiser they've conducted where they successfully raised another round of funding.
This video is a walkthrough of the HomeBiogas 1.0 and how it works.
For more articles related to sustainability go to Sustainability and check out my other pages for excellent content on science, technology, history and more!
The best way to support this website is to share and let me know how you found it.
For questions or submissions contact this e-mail account:
asktomeoftrovius@gmail.com
Buy Photography, Phone Cases or Stickers! Support The Website!