Credit: Geography Now
It's time to learn Geography NOW! This is the catchy start to the YouTube show, Geography Now. A favorite of mine for years, it features its host, Barby (cool Aussie word, also girl's doll), goes over, in general, each country that exists in the world which has been recognized by the U.N. as well as any newcomers that may arrive. Standing at over 900,000 subscribers as of March 24, 2018, it is a testament to their skills in education and entertainment
His start on YouTube was far less spectacular though, starting out as a general language channel. This is the very first video of his I could find.
Credit: Paul Barbato
Called Paul Barbato, he would pick out a language and practice it at length. Plenty of people do this on YouTube but usually they stick to only one language. It didn't grow very much and eventually he announced a new channel, Geography Now. Here's his announcement for that.
Credit: Paul Barbato
After the announcement this channel went dormant but he recently started posting videos there which seem to be just different thoughts he's having. Perhaps it will be more interesting in the future but if you want to check out how he got started on YouTube click below.
https://www.youtube.com/user/Paulbarbato
Let's get to the fun part now. Geography Now has been active since late 2014 and has remained constantly active for years, garnering over 95 million views to date. This is the very first episode back in 2014, Afghanistan. In the early episodes he used to play music in the background and dissect the flag and emblems which morphed over time.
Credit: Geography Now
The way GN works is pretty simple. Every episode is a new country and he goes through several main topics including the geography (shocking I know):
Political Geography – where the country is as well as its subdivisions
Physical Geography – the geography part of the video as well as the nature of the area
Demographics – the people who live there, their customs, religion and related materials
Friendzone – the diplomatic status the country holds with other nations
The newer animations for the intros are looking great by the way. Barby and the cast that works with him have also hit a recent milestone, reaching the halfway point of their endeavor with Geography Now Lesotho. Check that one out if you want to see some awesome blankets (which I will be getting!).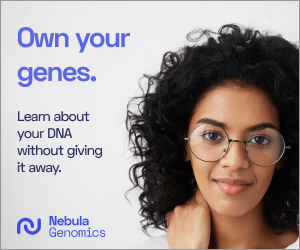 Credit: Geography Now
In addition to the aforementioned categories he also throws in anything extra that he thinks you should know about or that you may find interesting. He tries to give you a feeling for how you can view the nation. Some are more relaxed nations, others are very passionate and some are very advance countries trying to always advocate for helping others. He also added a complement series to his main one. Flag/Fan Friday is the follow up to every episode where Barbs corrects errors, adds information, talks about the country's flag and coat of arms as well as goes over the fan mail he gets which is always varied between letters, packages, snacks, flags (of course), money, maps, books, postcards and a variety of other things.
Credit: Geography Now
Credit: Geography Now
He's also worked some different concepts into the videos as well. Certain nations need more explanation about complicated issues that people don't necessarily understand. Here is Geography Now! Bandiaterra, an episode he made for April Fool's Day. Take a trip some time if you want to "discover" it.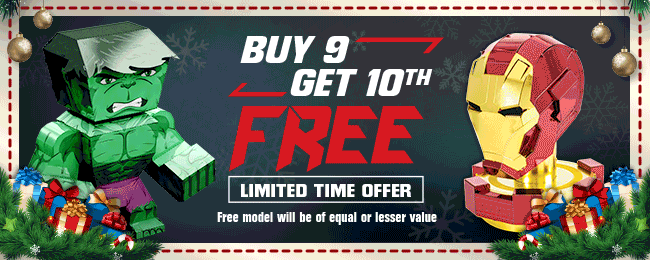 Credit: Geography Now
Someone even recently made a flag for the nation and for such industrious actions I nominate that person to Minister of Culture! Go to 10:38 for the start.
Credit: Geography Now
Another was the Israeli episode where Barby explained the Israeli-Palestinian conflict as much as he could while remaining impartial. The in-depth part about the current conflict starts around 13:02 and you better get ready, it's fast and detailed. A large amount of this came from write-ins, both Israeli and Palestinian, trying to present their views on the conflict.
Credit: Geography Now
As popular as the video is it's not even the most popular. His most popular was the Denmark episode with over 2 million views and many of his most popular were the earlier countries that began with A,B and C.
Credit: Geography Now
Now we're going to dive into some of his other content. One of the series he used to have was Geography More!, a video series where he added information to previous videos that he hadn't included, forgot or didn't know about. He hasn't done it in a while but perhaps it may come back some day.
Credit: Geography Now
There were also the Geograppreciation videos where he compiled fan videos from Geograpeeps around the world. Literally, they are from all over the world, his reach is incredible.
Credit: Geography Now
He hasn't just shown these videos of his fans though; he's also traveled to them. In his Geography GO! Vlogs he films his trips around the world to a variety of nations from the Middle East to Europe, East Asia and more.
Credit: Geography Now
Credit: Geography Now
Credit: Geography Now
There was even an alternate to it called Geography Come! where he brought his volunteers who work on his videos to come to L.A. so that they could travel too.
Credit: Geography Now
Beyond his main videos he has also been expanding into other types of videos. Perhaps it is a sign of some future change in his channel but I think it's a pretty interesting direction. Some of the examples of the other types of videos he has been making are Wakanda, Catalonia and a Geometry Now!, possibly a new series but it was on April Fool's Day and was sponsored by the Bandiaterren government so that may take some time.
Credit: Geography Now
Credit: Geography Now
Credit: Geography Now
Credit: Geography Now
After talking at a school he was inspired to create a Geography Bee competition to have some fun and meet more people. He felt that just going to schools would be boring so instead he wanted to make it into an event. It's easily compatible with the educational nature of his show as well as a chance to reach out to fans or spark some interest in the topic for a young kid. I commend his outreach to the children of North America and hope that people will let their kids see him more since this is excellent content for kids to be watching, so long as they are learning.
Credit: Geography Now
For the future he has planned to move onto semi-autonomous and disputed territories in the world. If you e-mail he may even take some of your requests under consideration. A large amount of the research he does for the show is made possible by viewers like you so if he hasn't covered your country yet you can still contribute. If you want to contribute to his channel you can head on over to his Patreon or just view and share his videos. Who knows where he'll go once he finishes the main part of his series but it could be very interesting. Thanks for the videos Barby and I look forward to the next country, coming up next!
https://www.patreon.com/GeographyNow
https://www.youtube.com/channel/UCmmPgObSUPw1HL2lq6H4ffA